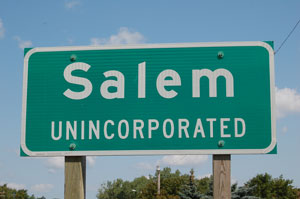 The Salem Town Board on Monday changed the hours during which a Class A liquor license holder can sell liquor.
Class A license holders who sell for off premises consumption and in original packages can now sell beer starting at 6 a.m. until midnight. They will be able to selling other liquor from 6 a.m. until 9 p.m.
The old town ordinance had started all liquor sales at 8 a.m. and ended them at 9 p.m.
The new hours reflect changes made to state statutes. The Town Board approved the changes unanimously.
The change was requested by Amar Singh, owner of the Salem Mini Mart, according to a memo from town Clerk Cindi Ernest to the Town Board.