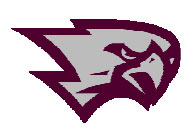 Central's forensics team took their second first place team trophy in two weeks by winning at Waterford's tournament on Saturday, Feb. 11.
Kate Gerou and Dustin Beth repeated as first place finishers in their respective categories of demonstration and radio announcing. Trevor Foster was second in the category of special occasion speech, John Lynch in radio announcing, and the play group of Savannah Floore, Alexis Lamp, and Holly Schaal also were second place winners. Third place individual category winners were Becca Lamp in storytelling and Maeghan Quigley in solo acting humorous. Medalists included Cathi Edwards, Megan Barton, and Alycia Griesi.
The Falcon forensics team will compete next at Delavan-Darien on Saturday, Feb. 18.