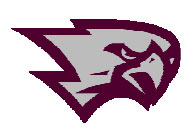 Central's forensics team won first place at their own invitational on Saturday, Feb. 4.
Central not only outscored strong Southern Lakes Conference teams from Waterford, Burlington, and Badger, but also contenders from Whitnall, Franklin, and St. Francis. Twenty teams in all attended the tournament.
First place individual trophies belonged to Dustin Beth and Kate Gerou. Annaliesa Potter took a second place in her category, and third place trophies went to John Lynch and the play group of Matt Karas, Tyler Farrell, Zach Keller, Jeff Teumer, and Eric Ottmann.
The forensics team will continue its season at Waterford on Feb. 11 and Delavan-Darien on Feb. 18.