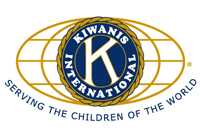 The Westosha Kiwanis Club Board of Directors has voted unanimously to approve a move from WI-UM Kiwanis Division One to WI-UM Kiwanis Division Two. WI-UM Kiwanis is the District that Westosha Kiwanis Club is part of and stands for Wisconsin-Upper Michigan Kiwanis Clubs. The move will need to be agreed upon by both Boards of Division One and Division Two and will then finalize on October of 2012.
Westosha Kiwanis voted for the move for the purpose of helping to balance out membership and clubs within Division Two. If final approval is received, Westosha Kiwanis will be in Division Two, along with the following Kiwanis Clubs: Burlington, East Troy, Mukwonago, Waterford, and Elkhorn. Currently in Division One, Westosha's current Division One allies include Union Grove and all Racine and Kenosha County clubs east of I-94.
Westosha Kiwanis is a member of the worldwide organization, Kiwanis International, whose goal is to serve the children of the world through projects, events and fundraising efforts.
Westosha Kiwanis' local goal is to "Serve the Children of Western Kenosha County.'" The club achieves this by fundraising and running events that benefit local children, i.e. Fourth of July festivities in Paddock Lake, assists with Old Settler's Oktoberfest, has run the Kiwanis Easter Egg Hunt since 1970, built Nick's Cabin at Bong Recreational Area (SE Wisconsin's only Handicapped Accessible Cabin that allows special needs families the chance to enjoy a natural setting with the whole family), ran Kiwanis Arbor Day Tree Sale for years and sold over 30,000 trees in five years, built/donated both permanent concession stands at Old Settler's Baseball Diamond and at the baseball complex at Salem Grade School, runs a Food Building at the Kenosha County Fair, and advises/sponsors both High School Key Clubs at Wilmot and Central High School.
More info on the club can be found by following them on Facebook. Club meeting times/locations, updates and contact info to join Westosha Kiwanis can be found on the website: www.westoshakiwanis.org