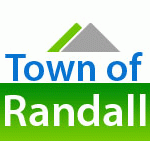 Former town Chairman Lauren Fox was appointed Thursday by the Randall Town Board to the supervisor #1 seat vacated by Rose Nolan in November.
In recommending Fox's appointment, Chairman Bob Stoll said he was proposing a woman with substantial experience with town government.
"I think she would be very, very good," Stoll said.
Supervisor Bob Gehring seemed to object to the abruptness of Fox's nomination, saying he had not heard who Stoll was considering  until he made the announcement. Gehring said he favored another person, not named Thursday, who Gehring said had municipal government experience in Illinois. He also said he questioned whether it was good to have four of the five board members to live in the same neighborhood.
The residence issue also was echoed by Plan Commission Chairman Charles Gitzinger: "I think (Fox) is a wonderful person but all four of our town supervisors will all come from the same small area."
Stoll said he considered the geography issue, but could not come up with enough of a downside to deter him from recommending Fox.
Plan Commission member Bob Meyer said he questioned appointing Fox, when she lost an election for town chairman. Stoll pointed out he too lost a bid for re-election for supervisor, but was later elected chairman.
Only Gehring voted against Fox's appointment. The yes votes included town Clerk Phyllis Kaskin, who is allowed to vote on appointments to the Town Board to fill vacancies.
Stoll said Fox, a county employee who is planning to retire soon, has agreed to take on maintenance of the town website, a task which had been assigned to Nolan.
Nolan resigned in Nov. 2011 citing health issues.