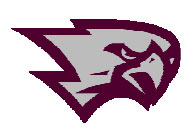 The Central Freshman playing Oak Creek this afternoon at home won again with a strong showing by the supporting bench.
The first quarter score was 10 to 10.
Oak Creek then took the lead into the locker room at the half 28 to 22.
Central was able to regroup and tie it at the end of the third quarter 34 to 34.
The fourth quarter was just as close until the last three minutes when Central started to pull away with the defense they have been working all season. The final for the Freshman was 53 to 45 improving their season record to 7 and 3.
Also, the JV lost a close one  46 to 43
Thanks to Chris Skrzynecki for sending along the results.