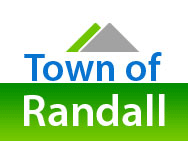 A request for tuition aid from a town firefighter to take law enforcement classes was turned down by the Randall Town Board Thursday.
This was the second time in about three weeks that a request for tuition aid for Tom Huffine was denied by the board.
The request was made under a policy enacted in the 1990s that allowed for tuition aid for firefighters who took classes regardless of what subject area the class was in. The idea was that this would be a benefit of being a firefighter and being willing to risk health and life to serve the community. The maximum aid per request is $1,500.
When the request was last considered, the board members opposed to it focused on the fact Huffine applied for the aid after taking the courses when policy stated the request should be done so in advance of registration. They also discussed that the town's finances were tight.
This time around, Huffine's request was made in advance of registration, as policy requires, Chairman Bob Stoll pointed out.
The supervisors who opposed the request, acknowledged that procedure was followed this time, but cited tight finances as the reason for their unchanged stance.
"I've sat here and said no to senior citizen groups, to a woman who wanted a refund on her garbage," said Supervisor Mike Halvorson. "… I think I just have to be true to myself."
Supervisor Randy Kaskin said he objected approving tuition aid requests as the only way that people will be thanked for their fire department service. Tight department finances have caused the elimination of other perks, such as pay and a banquet, he pointed out.
"We used to get paid as a fire department worker," Kaskin said. "We voted to fore go that money to buy gear for the firefighters that needed it. That never came back."
Referring to the tuition aid request, Kaskin said "I can't do it in good conscious."
Stoll advocated for the approval for the tuition aid request because he feels Huffine will be a good addition to the town water patrol after he finishes his law enforcement education. The current patrol has high quality personnel, but they are all older and may not continue to be interested in working for the town that much longer and he is concerned about getting good replacements, Stoll said.
"I had to clean up the mess when we had all of the cowboys out there," Stoll said.
Supervisor Bob Gehring, who was not at the meeting the last time the matter was discussed, initially seemed to be torn on the subject.
"Right now it looks to be like its  one and a half to two and a half, if you can figure that out" Gehring said at one point.
Ultimately Halvorson, Kaskin and Gehring voted for Halvorson's motion to deny the request. Stoll voted against.