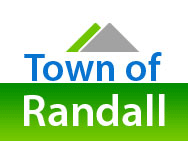 After receiving some complaints, the Randall Town Board decided Monday to no longer allow concussion grenade training at the fire department's training facility just outside Bassett.
Outside agencies had in the past used the facility at Highways KD and F for training using concussion grenades, which make a large boom.
When the training last took place in town, supervisors received some complaints. One person said it was adversely affecting their dogs.
Chairman Bob Stoll, also an officer on the fire department, said the money received for hosting the training was minimal and he suggested the ban.
The other present board members concurred.
"It's not even an entity that's from our county," Supervisor Mike Halvorson said of the group that has been doing the training. "I'd like to get rid of the flash bangs."