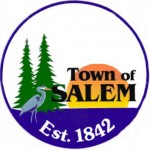 An extended filing deadline has resulted in enough candidates to necessitate primary elections for all Salem town supervisor positions in the spring election.
The town has a one year remaining on one supervisor term and two, two-year terms on the ballot in April.
Because incumbent Patrick O'Connell failed to file a non-candidacy statement as well as nomination papers, filing for the two-year terms was extended until Friday.
Only two candidates —  incumbent Dennis Faber and Mike Culat — had filed by the original deadline for the two-year terms.
But by Friday, three more candidates — Gail Peckler-Dziki, Steve Brown and Wes Dumalski — filed papers to be on the ballot. Since there are now five candidates for the two-year seats, a primary will be held Feb. 21 to narow the field to four.
There already was a primary needed to narrow the field for the one-year seat. Ted Kmiec was appointed to the seat in November after the September death of Joseph Meier.
Kmiec, Peckler-Dziki and Jim Walker filed to run for that seat.