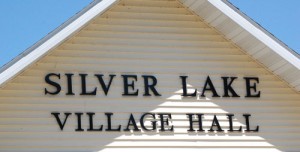 Silver Lake Trustee Barbara Ironside said Wednsday she will be looking into why the village saw a decrease of about $20,000 in revenue from penalties and fines in 2011 from 2010.
Ironside reported on the decrease in revenue at Wednesday's Village Board meeting.
In 2010, the village took in $79,213 in penalties and fines. In 2011, it collected $58,769.
Village President Jeff Albrecht pointed out that the village had budgeted to receive $101,000 in penalties and fines.
"From what I understand police action is up substantially," Albrecht said. "That's more than an anomaly. There's something going on there."
By police action, Albrecht meant citations, he clarified after the meeting.
Ironside said she would research court records and report back to the board.