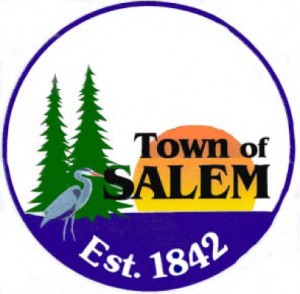 A one-year term on the Salem Town Board drew the most interest from candidates filing candidacy papers by today's 5 p.m. deadline.
Three candidates filed to run for election to the remaining one-year of a term Ted Kmiec was appointed to in November. That opening was created by the death of Supervisor Joseph Meier in September.
Competing for the one-year term will be Kmiec, Gail Peckler-Dziki and Jim Walker. Both Walker and Peckler-Dziki also applied to fill the post when Kmiec was appointed.
Only two candidates filed to fill the other two supervisor seats, which both will be for two years. But filing for those seats will be extended until Jan. 6 at 5 p.m. because incumbent Patrick O'Connell failed to file a non-candidacy statement as well as nomination papers, town Clerk Cindi Ernest explained in a press release.
Filing for the two, two-year terms were incumbent Dennis Faber and Mike Culat. If no one else files nomination papers, hey would likely be elected in April, barring a successful write-in candidacy.