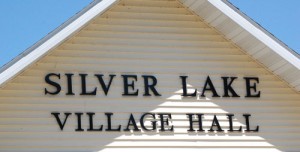 Silver Lake voters will have a choice among six candidates to fill three Village Board seats this April.
Filing nomination papers by the 5 p.m. deadline today were:
Chris Willkomm, an incumbent.
Sue Gerber, an incumbent.
Roger Johnson, a former village president.
Jo Lasdasky.
David Snow.
Cynthia Schwebke.
Trustee Barbara Ironside did not run for re-election.
The three individuals receiving the most votes will win the seats.