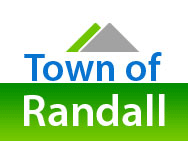 A request for tuition aid from a town firefighter who took law enforcement classes was turned down by the Randall Town Board Thursday.
A motion to deny the request for the aid from Tom Huffine totaling $1,500 passed by a 2 to 1 vote. Supervisors Mike Halvorson and Randy Kaskin voted to deny the request with Chairman Bob Stoll voting against denial. Supervisor Bob Gehring was absent and there is one open seat on the board after the recent resignation of Rose Nolan.
The request was made under a policy enacted in the 1990s that allowed for tuition aid for firefighters who took classes regardless of what subject area the class was in. The idea was that this would be a benefit of being a firefighter and being willing to risk health and life to serve the community, Stoll said.
Stoll said he was in favor of approving the request because he knew Huffine was interested in working with the town water patrol, which he said could use some younger members to sustain its future. Adding people with professional training is important, Stoll continued, in order to ensure the quality of patrol personnel.
"I remember when we had a water patrol that was a bunch of cowboys out there," Stoll said "They were an embarrassment." The current water patrol is very professional and he'd like it to stay that way, he said.
Huffine has already been helping the water patrol, Stoll said.
"I look at it as an investment in someone who is going to return it to the community," Stoll said. "He's demonstrated he has the ability and skill to be an asset to the water patrol."
But Halvorson said he objected to the fact that Huffines did not follow procedure in  the policy that says an application for the aid should be made before registration, not after completion of the coursework.
"He didn't follow the guideline and procedures," Halvorson said.
In addition to the procedural issue, Kaskin had a financial objection.
"There are members of that fire department that put the cart before the horse constantly," said Kaskin, who also is a town firefighter. "I don't see that the town should be on the hook when he didn't follow the procedures. I don't think the town has the money."
All board members acknowledged that the town's finances may have been better when the policy was enacted.
"The fact is that we don't have piles of money around to dig through anymore," Halvorson said.
Both Stoll and Kaskin said they would like to see the education aid policy re-examined and modified to better fit with current circumstances.
"It needs to be tweaked," Kaskin said.