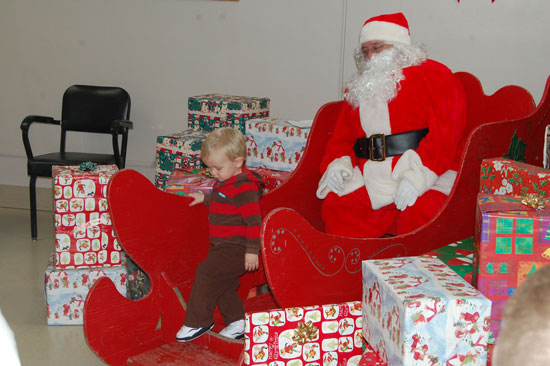 Santa visited Paddock Lake Village Hall today.
His visit was sponsored by the village government.
Santa arrived riding on a Salem Fire/Rescue truck, which made its way through the village first to announce his arrival.
Young people had a chance to visit with Santa and also get a bag of goodies. There were cookies and drinks to enjoy as well.