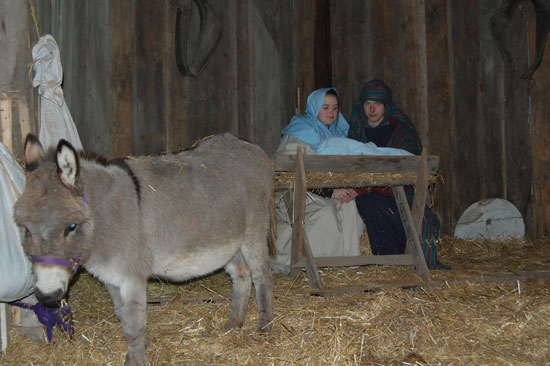 The annual live nativity at Oakvue Farm in Bristol took place Friday.
The nativity had two performances tonight and has two more Saturday, at 6:30 and 7:45 p.m. This was the 21 year for the performance.
The nativity is shown in a barn and uses people acting out the various parts of the story of the birth of Jesus. Live animals also are used.
Here's a video of highlights from the first presentation Friday:

A milestone was passed this year, as the farm was sold by Ed and Denise Gillmore to their son, Matt, and his wife, Jill. Here Ed Gillmore addresses the transition, including a trademark example of Ed Gillmore humor:

The nativity presentations are free to the public, though donations are accepted. Cookies and hot chocolate and hot cider are served afterwards.