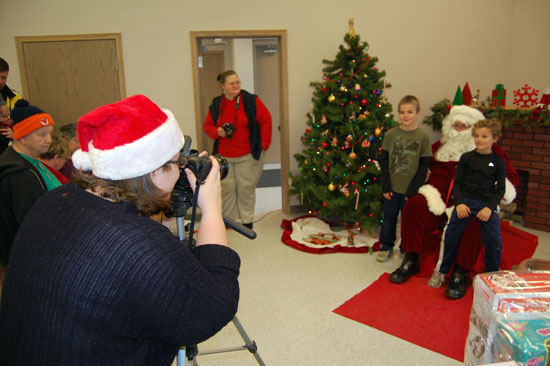 The annual Santa Comes to Salem event took place Saturday at Town Hall.
There were a variety of activities for youngsters and adults at the event, now in its eighth year. There were several kinds of crafts, some games and fire truck rides outside. And of course children were able to meet with, and get their photo taken with, Santa himself.
The event also had a raffle that benefited The Sharing Center and a cookie walk run by the Salem Booster Club, with proceeds going to Toys for Tots. Toys for Tots also was there accepting donations.
Festivities were to conclude with a tree lighting at about 5 p.m.