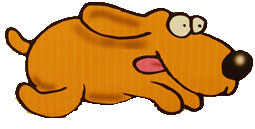 The Santa at the Kenosha County Dog Parks event scheduled for today has been cancelled due to rain, according to Mark Modory, co-chairperson of Friends of the Dog Parks'.
Whether the event will be rescheduled has not been decided yet.
If supporters would still like to make a donation they can make checks out to Kenosha County Dog Parks and mail or drop off at Kenosha County Center 19600-75th St, Bristol WI 53104, Modory said.