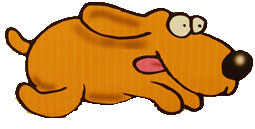 Santa and his helpers will be available from 10 a.m. to 1 p.m., Saturday, Dec. 3 for dogs and their humans to have their pictures taken at two of the county's three dog parks.
Santa will be at the Warren Close Park Bark Park, 35610 89th St, Twin Lakes, and at the Carlisle Family Dog Park, 4700 Hwy JR, Kenosha. Bring your own camera. A $5 donation is requested.
The money raised will go toward maintaining and improving the off-leash dog parks.
The event is being sponsored by the Friends of the Kenosha County Dog Parks and Kenosha County Parks.
For more information, call (262) 857-1869 or visit http://dogparks.kenoshacounty.org.