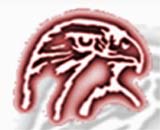 The Central High School Falcons traveled to Burlington to play the Demons in an Southern Lake Conference boys basketball tipoff.
The Falcons jumped to a 3-0 lead with 5 minutes to go and Burlington called a timeout to get the Demons refocused. Both teams had a number of turnovers and fouls to stop each others offense. The Demons turned to Carson Biedrzycki to hit a 3 and the Demons were back in the game and fought to a 9-8 lead after 1. The 2nd quarter saw the game continue with a physical style of play with each team committing more turnovers and fouls than they hoped. The Falcons found themselves down by 5 but clawed back to tie it at 24.The Falcons had 3 point plays by Dalton Sjong and Luke Millhouse at the end of the quater to knot the score at halftime.
Burlington opened up a 41-36 lead after 3 quarters with a more consistent offense and took advantage of Falcon foul trouble.
The 4th quarter saw Dalton Sjong start with 4 fouls and Jason Castona with 4 also. Central started out with a tough 2-3 zone and a full court press and they climbed back to 49-46 deficit with just under 3 minutes to play. But the Demons Peterson broke the press and scored on a bucket and foul to go up 6 with 1:40 to go. A scrappy play and layup by Millhouse cut it to 52-48 with 1:16. The Falcons could not get closer and lost 56-48.
The Falcons were led in scoring by Dalton Sjong 13, Luke Millhouse 12 and Mike Michelau 9. Demons by Tim Peterson 20, Carson Biedrzycki 11, and Eric Gerber 9.
The Falcons fall to 0-3 on the season while Burlington is now 1-1.
Click the link below to see more photos.