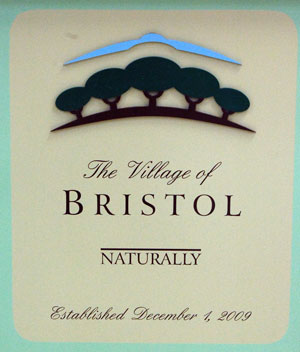 The Bristol Village Board settled on what it would like to see at three main intersections involved in the state's proposed Highway 45 reconstruction project.
The state Department of Transportation has said it would seek the opinion of the board before making final design decisions regarding the project, projected to start in 2015.
Last month, the board rejected a multi-use trail, sidewalks and roundabouts at the highway's intersections with Highway 50, Highway C and Highway WG (State Line Road).
Monday the board said it would recommend:
At Highways 45 and WG — Protected left turn lanes in all directions.
At Highways 45 and Highway C — Protected left turn lanes and green arrow traffic signals with a check for proper function of streetlights at the intersection.
At Highways 45 and 50 — Dedicated arrow signal and lighting improved.
Trustee Carolyn Owens also emphasized that the board wished to have the above improvements done if they can be executed without the state condemning private property.
"The thing I want to stress is I do not want to take anyone's property at Highway C and 45 and WG and 45," Owens said. Board members acknowledged that it appeared there was little right of way at those intersections to creae new lanes without condemning private property.
Officials stressed that the project ultimately lies within the state's jurisdiction and the board's preferences are only advisory.
"This is all subject to the DOT," said village President Mike Farrell.