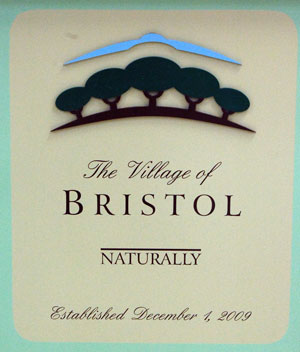 The Bristol Village Board deferred action Monday night on a request from Action Territory Family Fun Park for a liquor license.
Christina Beltran, manager at the business and the proposed agent for the Class B Beer/Class B liquor license, said the business, located on Highway 50 near I-94, is well aware of its status as a family-oriented business. However, it would like to offer alcohol purchases to parents waiting for children partaking in activities at the park. Now some adults venture across the highway to a bar to have a drink while waiting, she said.
In the future, the business also would like to actively market itself as a venue for corporate events, which would be enhanced by the ability to serve liquor, Beltran said.
Board members had several questions about how prepared the business was for handliung customers who may have drank too much mixing with children in activities such as go-carts and paintball.
Brian Pelz, a sheriff's deputy who also heads up security for Action Territory, said the business will step up its already existing policies regarding drinking and potentially dangerous activities like paintball and go-carts.
"No one can drink and do those two things," Pelz said, referring to paintball and go-carts. He said personnel at those attractions are already trained to detect people who may have been drinking.
Trustee Carolyn Owens suggested instituting a system where anyone purchasing a drink must wear a wristband. Pelz called that a "great idea" that he would seek to implement.
Beltran also pointed out that Action Territory closes at 8 p.m., a fairly early hour.
The board delayed action for a few reasons.
There is some uncertainty about how many Class B licenses the village has to give out. In the past, the Bristol boards have sought to keep one such license in reserve in case a "nice sit-down restaurant" were to seek to locate in the village, said village administrator Randy Kerkman.
Kerkman said he also would like to have the village's insurance company weigh-in on the license.
Village President Mike Farrell, who asked several questions about how drinking on the premises would be handled, voted against the motion to table the matter. Trustees John McCabe and Ruth Atwood were absent.
Though a decision was not rendered, at least one trustee said she was leaning toward approving the license.
"I'm really looking at it sympathetically," said Trustee Colleen Fisch. "They could attract corporate events."