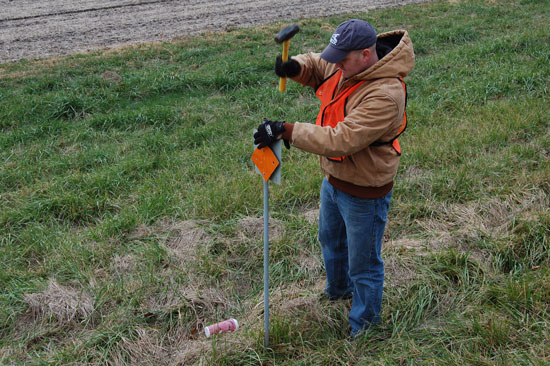 Western Kenosha County hasn't had a real snow yet, but you can see plenty of activity along road sides and in fields and woods int eh area that anticipate that first big dump.
Members of snowmobile clubs are out marking trails with an array of signs that help keep snowmobiling safer and more convenient.
Recently I spent a little time with members of the Falcon Trailblazers club as they marked and cleaned up trails in their area. The club marks trails in the Trevor/Salem/Paddock Lake/Wilmot area, club Treasurer Terry Burns said.
The tail signs seen along the roadsides may be the most visible signs of the trail work for non-users of the trail system. But Burns points out that there are trails that cross fields and wind through wooded areas as well.Private landowners give their permission for the trails to be marked and used on their property. In prepping the trails, I also saw club members clear out branches and debris, consider whether new routes were needed and cut back overgrowth as well as placing signs.
Using trails in a safe and responsible manner is a hassle-free way to enjoy snowmobiling because landowners have given their permission for the use of the trail, Burns said.
For an update on whether trails are open, call the local trail hotline number, 262-671-4944.
For more information about the Falcon Trailblazers, visit www.falcontrailblazers.org.