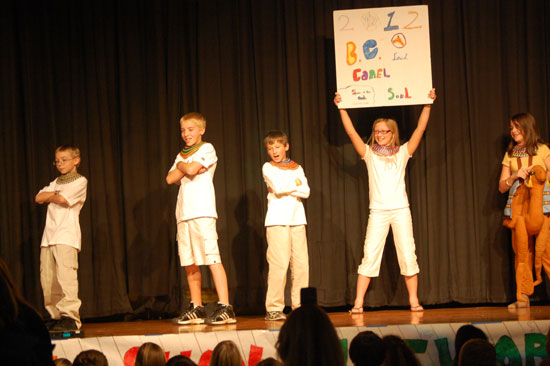 The Salem School sixth grade students presented the Egypt's Game Show Network Tuesday to an audience of fellow students and family members.
The show was the culmination of a the students unit on ancient Egypt. Students worked on adapting four modern game shows to their knowledge of Egypt. The game shows were Cash Camel, $10,000 Pyramid, Egypt's Got Talent and Minute to Win it.
In between the shows were commercials, also acted out by students using Egyptian-themed projects.
Here are some video highlights of the shows and commercials: