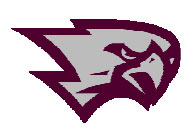 We will have updates tonight from David Thoss tonight reporting from Wisconsin Lutheran College as the Central Falcons play Horlick High School in the quarter finals of the state Boys Volleyball Tournament. — DH
Click here to see photos from the game.
UPDATE 8:13 p.m. – After a long wait in the cold, the fans of the Central Falcons and Horlick Rebels started the cheering after a delayed start of 15 mins. Central started off with a point but had 3 serve errors. They battled to 15-12 lead. Mitch Greiner had a big kill to close the gap to 1 but Central's Mike Michelau had a big kill and CHS moved to a 23 -20 lead. Michelau closed out the game with two service winners.
UPDATE 8:41 p.m. — The second set was a seesaw battle early with Horlick opening a lead of 11-8 that caused Central to call time out. After the TO, CHS came back to go to a 16-15 lead on libero Jake Stetson serving to the lead. Then Caleb Mobile took over serv ing 4 service winners and Michelau had the final kill to seal a Central 25-19 win.
UPDATE 9:11 p.m. — In the third set CHS  jumped out to an early 10-6 lead only to give it back on strong play by Horlick and s0me sloppy play by Central eventually to trail 17-16. CHS came back on two service winners by Michelau and two kills by Mobile to go up 21-20. Central moved to a 24-20 lead on Stetson serving but then three bad passes had them at 24-23. Central called a time out to halt the momentum and it worked to perfection with the next serve sailing long to provide the 25 – 23 margin.
When asked about his thoughts on the win, Coach Wayne Schultz said: "We played a little sloppy in the third game but Mike and Caleb can put the ball down when we needed it."
In the next round, Central will play Kaukana at noon on Saturday.