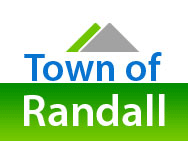 Quorum concerns raised by coming work obligations for some board members and the continuing absence of another were briefly discussed by the Randall Town Board Thursday night.
Supervisor Randy Kaskin said he was warning the board that he and Supervisor Mike Halvorson, both Kenosha County public works employees, will be on mandatory overtime as of December. That means that in the case of a weather emergency — like a snow storm — on the night of a board meeting they would be absent if called in to work.
After arriving about 10 minutes late in the midst of the discussion, Chairman Bob Stoll said work demands may increasingly mean he might be late or miss a meeting entirely.
Another factor in fielding a quorum is that Supervisor Rose Nolan has missed the last seven regular and special meetings of the Town Board.
Stoll said he has not heard recently why Nolan is still unable to attend meetings.
Nolan's absence also was criticized from the audience.
"She's getting a paycheck every two weeks, and she's not sitting at the table," said Gerry VanderZee, a resident and chairperson of the town Park Board.
Town Clerk Phyllis Kaskin said a letter was received at Town Hall today from Nolan asking that Supervisor Bob Gehring be able to pick-up her correspondence and check.
Gehring said he would not be taking up that errand.
Stoll pointed out that Nolan's continued absence and the possibility of Halvorson, Kaskin or himself being absent meant a quorum could be in jeopardy in the future.
"We've been close to not having a quorum," said Stoll. "Now the way it is and Mike and Randy get called out … town business just can't take place."
Stoll again repeated that there appears to be no provision in state law to compel Nolan's attendance or replace her on the board either temporarily or on a permanent basis.
"We just have to ride it out" Stoll said.