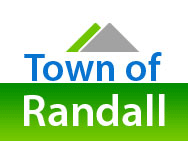 With an assist from good weather, the road work going on in the Knolls neighborhood might be done by the middle of next week.
Supervisor Randy Kaskin said he talked to town engineer Ken Ward recently, who said ditching and dry well work is done in the neighborhood. Just three days of paving remain. Current plans call for that to be done on Monday, Tuesday and Wednesday of next week — if the weather cooperates, Kaskin said.
Charles Gitzinger, chairman of the town Plan Commission and the municipal judge and a Knolls resident, said he welcomed the finishing of the paving to smooth connections with driveways in the neighborhood.
"Everybody got a new speed bump on the end of their driveway," Gitzinger said. "There's no speeding on driveways now."