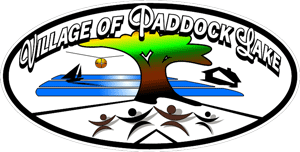 The Paddock Lake Village Board passed a tax levy for 2012 that will be 1.36 percent higher than 2011's levy.
The vote was unanimous. Trustees Karen Harris and Chris Bucko were absent.
The 2012 levy totals $1,598,503. Some $437,487 is for debt service.
Only one resident attended the public hearing that preceded the budget vote. That person did not make a comment or ask a question.
"I think we did a good job on the 2012 budget," said Trustee Barbara Brenner after the vote. "It's more of a dried bones budget."