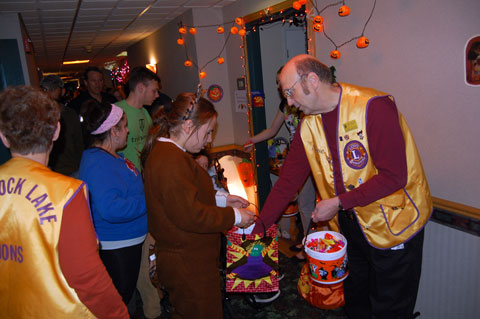 The Country Inn and Suites in Kenosha just west of I-94, hosted Halloween party and indoor trick or treat for adults and children with special needs on Oct. 27 at the hotel.
The event was a Halloween celebration for those with special needs and their families. Participants dressed up in their favorite costume and then trick or treated in a safe, accessible environment on the first floor of the hotel. Area businesses and organizations (including westofthei.com) sponsored rooms and provide fun stations for the trick or treaters. Food also was served for those participating.
This is the fourth year for the event at the Country Inn & Suites, Kenosha. Because of the success of the Kenosha event, another Country Inn & Suites in suburban Milwaukee decided to host a similar event this year, Jennifer Dodd, director of sales at the Kenosha location, said.