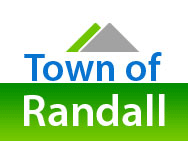 If you'd like to hear — and maybe even share your thoughts on — how the Randall town government should spend your tax dollars next year mark down Nov. 10 on your calendar.
That's when the board will hold its annual budget hearing. A presentation on the budget will be given and then the public is allowed to make comments.
That is also the night of the regular Town Board meeting. The budget hearing will begin at  7 p.m., followed by the regular board meeting.