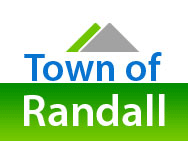 Randall Supervisor Rose Nolan was absent for her sixth Town Board meeting in a row Thursday evening.
Four of the meetings were regular Town Board meetings. Two were special Town Board meetings.
Chairman Robert Stoll said at Thursday's meeting that he had not heard from Nolan or a representative about her status as to attending meetings. He said he had understood that he would hear from Nolan's daughter-in-law about whether Nolan would be attending meetings.
Stoll asked Supervisor Robert Gehring if he had heard anything from Nolan. Gehring said he had not.
Stoll announced at the Aug. 31 special meeting that Nolan was unable to attend that meeting for health reasons.
There is no existing mechanism for the Town Board to replace or remove on a  temporary or permanent basis a supervisor who is absent for an extended period, Stoll said.
Supervisor Randy Kaskin also was absent from Thursday's meeting.