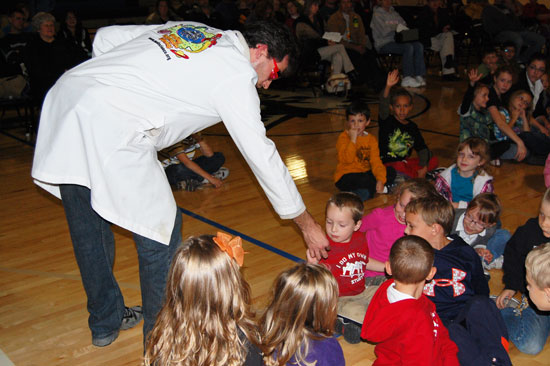 Trevor-Wilmot School hosted a Family Science Night Thursday evening.
The event began with a Mad Science Show in the new gymnasium. Those attending saw amazing chemical reactions, fantastic forces and other experiments. Many of the experiments required helpers from the student audience.
After the show, families were able to visit  hands on science stations where children explored, mischievous magnets, bubbling potions, sticky science and slippery slime.
For some of the parents attending, it appeared to their first time in the new gym as several "wows" were heard as they entered. The school began using a sizable new building  expansion this school year.