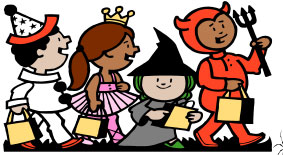 Salem will host a Spooktacular Vendor/Craft/Bake Sale on Oct. 29 from 9 a.m. to 3 p.m.
The event will include displays from a variety of vendors.
In addition, children attending will be able to decorate a bag and then trick or treat among the vendors. There will be other kids crafts too.
Proceeds to the town from the Spooktacular help support the town's Santa Comes to Salem event in December.
Salem Town Hall is locate at 9814 Antioch Road (Highway 83) in Salem.