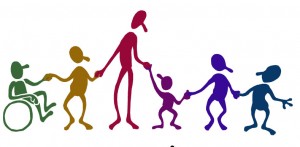 The Westosha Special Education Alliance is hosting the 10th annual Special Kids Resource on Saturday, Oct. 22 from 9 a.m. to 2 p.m. at the Kenosha County Center in Bristol.
The Special Kids Resource Fair is for families, caregivers, service providers, and educators in Kenosha, Racine, and Walworth counties whose children or who work with children ages 0-21, who have learning, developmental, cognitive, mental, physical disabilities, or whose children receive special education services. All families and educators are encouraged to stop by and visit over 35 different resource agencies and organizations who will have information available in regards to child's health, development, education and well-being. The Special Kids Resource Fair is a family event that includes speakers, refreshments, door prizes, games and fun for the whole family.
This year's speaker sessions include:
10 to 11:30 a.m. "My Behavior Just Might Reflect My Communication Deficits" — Communication deficits are fundamental to Autism Spectrum Disorders. We don't always acknowledge how communication deficits can often look like problematic behaviors. Until we acknowledge the communication deficits in this population they go untreated, and often are misread as behavioral challenges. Participants will leave with a renewed commitment to reveal and remediate the communication deficits in students diagnosed with ASDs. Presented by: Dr. Glenis Benson PhD  who obtained her Ph.D. from UW-Madison and conducted both her doctoral and master's research with persons with Autism Spectrum Disorders. Benson trains nationally and internationally at a wide variety of conferences on the topics of behavioral supports as well as Autism Spectrum Disorders.
Noon to 1:30 p.m. "WI Special Education Mediation System of Dispute Resolution Options" — This workshop contains basic information about options for resolving disputes related to special education available to families and schools through the WI Special Education Mediation System. Learn how to prepare for and participate in informal meetings; how a facilitated IEP, mediation, and resolution meeting differ; what the role of a mediator or facilitator is; where to find more information. Presented by: Jan Serak, M.A., WI FACETS executive co-director.