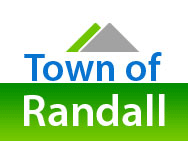 The Randall Town Board dismissed an appeal of a recent Ethics Committee finding regarding the campaign of Supervisor Rose Nolan.
The original complaint, lodged by former Supervisor Mark Halvey, alleged that a campaign letter circulated by Nolan before this April's election that included comments about supervisors being "fatheads," some having their "masculinity challenged" and that some were "petty, vindictive tyrants" referred specifically to him as he was the only other incumbent running and constituted an ethics violation.
Nolan contended the comments were not about Halvey, but were more general in nature.
The Ethics Committee met on June 28. After considering evidence presented by both parties, the committee found — in a split decision — that Nolan was not specifically referring to Halvey in the letter.
Halvey appealed the decision to the Town Board. The board scheduled a special meeting for Aug. 31 to consider the appeal, but deferred it to Oct. 8 when Nolan did not appear. Nolan did not attend the Oct. 8 meeting either, but had a designated representative present.
After meeting in closed session on Oct. 8, the board found Nolan was referring to Halvey, as he was the only other incumbent running. However, it did not find evidence that Nolan acted with malice, so the appeal was dismissed, said town Chairman Bob Stoll.
Nolan has not attended the last five regular or special Town Board meetings. Stoll announced at the Aug. 31 special meeting that Nolan was unable to attend that meeting for health reasons.
Asked Thursday at he most recent Town Board meeting about Nolan's continued absence, Stoll said he had not heard more from Nolan until he asked her representative at the Oct. 8 meeting to ask if Nolan would be in attendance on Oct. 13. He said he heard back from the representative that she would not, still due to health reasons.
There is no existing mechanism for the Town Board to replace or remove on a  temporary or permanent basis a supervisor who is absent for an extended period, Stoll said.