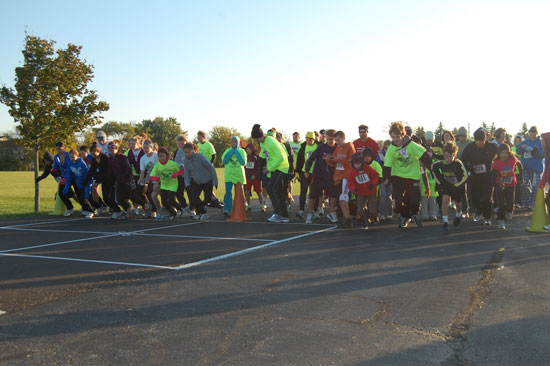 Salem Booster Club hosted  its third Annual 5K Run/Walk on Saturday morning.
Participant followed a course that began at the school, went up Highway AH for a bit, turned and looped around a neighborhood block and then returned along the same path to the school.
Proceeds from the event support sports and clubs at Salem School.
Lakeside SuperValu (a westofthei.com sponsor)  and Subway of Paddock Lake donated supplies to the run/walk, event organizer Mindy Stewart said.