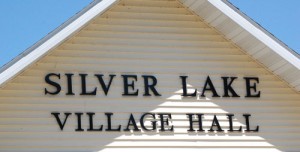 The Silver Lake Village Board has decidced to keep its own building inspector, but at considerably lower cost .
Last week the board met with building inspector Royce Kennedy in a closed session after the regular board meeting to discuss alternatives. The village, at the initiative of village President Jeff Albrecht, also had obtained a proposal to have Silver Lake outsource its building inspection function to Salem for about $25,000 a year. The village had been spending $47,000 on salary and other department expenses for the building inspector.
Last week, Kennedy agreed to a reduced salary and ultimately the board was able to come up with a department budget that will be about $2,000 less than if they had gone with the Salem proposal, said Trustee Michael Decker.
The proposal to outsource to Salem had drawn some heated opposition from citizens at recent board meetings.