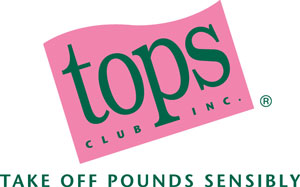 Southeastern Wisconsin chapters of TOPS Club, Inc. (Take Off Pounds Sensibly), the nonprofit weight loss support organization, will host a 3K walk and 5K run/walk at RecPlex in Pleasant Prairie, Sat., Oct. 22, at 10 a.m.
All proceeds will be donated to the Captain David and Kristin Novaez Scholarship fund. The couple, both area high school teachers, died in a traffic accident Sunday.
RecPlex is located at 9900 Terwall Terrace on the shores of Lake Andrea in Prairie Springs Park. The 3K walk and 5K run/walk is open to all men, women, and children. Event registration begins at 9 a.m., Oct. 22, at Picnic Area 1, near the Ball Field Pavilion, and is $20. The registration fee includes a t-shirt, water and post-event snacks, and prize drawings. Pre-register by emailing rsheehan2@wi.rr.com. Pre-registration by Oct. 15 is $15.
The route begins at the flagpole by the Ball Field Pavilion (near Picnic Area 1) and continues throughout Prairie Springs Park.
For more information or to volunteer for the event, contact Christine Wallent at 262-620-7203 or cwallent@gmail.com.
TOPS Club Inc. (Take Off Pounds Sensibly) is the original weight-loss support and wellness education organization. Founded more than 63 years ago in Milwaukee,  TOPS is the only nonprofit, noncommercial weight-loss organization of its kind. TOPS promotes successful weight management with a "Real People. Real Weight Loss." philosophy that combines support from others at weekly chapter meetings, healthy eating, regular exercise, and wellness information. TOPS has about 170,000 members – male and female, age seven and older – in nearly 10,000 chapters throughout the United States and Canada. Visitors are welcome to attend their first TOPS meeting free of charge. Membership is affordable at just $26 per year, plus nominal chapter fees. To find a local chapter, view www.tops.org or call (800) 932-8677.