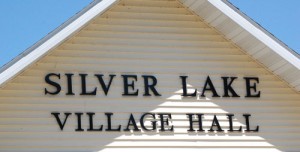 The possible outsourcing of building inspector services to Salem drew more criticism from the audience and a spirited response from village President Jeff Albrecht at Wednesday's Silver Lake Village Board meeting.
This is the second meeting in a row that the issue has spurred significant public comment at a Village Board meeting. Last time, at least nine people spoke out against the move, according to official meeting minutes.
This Wednesday, commenters continued to criticize the move as ill-advised, unfair to the current building inspector, detrimental to the village and not as much of a savings as presented.
After listening to several commenters, Albrecht defended seeking to share services with other municipalities.
"I'm not going to apologize for looking for ways to cut the budget," Albrecht said. "Crucify me if you will. If we sit here this will not be a good situation."