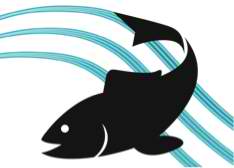 In August, the University of Wisconsin-Extension launched a new pharmaceutical mail-back program in an effort to safely prevent unwanted medications from entering the Great Lakes or being abused in Wisconsin homes. Called "Get the Meds Out," this program provides free postage-paid padded envelopes to participating pharmacies, senior centers, and county health departments in the 36 Wisconsin Great Lakes watershed counties, including Kenosha County. Residents can use the envelopes to mail unused prescription and over-the-counter drugs to a central location where they will be safely destroyed.
Wisconsin's Get the Meds Out program is funded by a grant from the U.S. Environmental Protection Agency (EPA) as part of the Great Lakes Restoration Initiative. The program is scheduled to run though September 2012.
"In the past, a number of Wisconsin municipalities held one-day events to collect unwanted medications and dispose of them safely, but those weren't always convenient for people with chronic illnesses or the elderly, and sometimes the collection points couldn't accept controlled medications," said Steve Brachman, waste reduction specialist with UW-Extension. "Evidence of potential pharmaceutical contamination of the Great Lakes plus Wisconsin's rising incidence of prescription drug abuse points to the need for a more comprehensive approach to medicine disposal including a mail-back option."
Unused medicines can be a danger to children, pets and other household members. They may also have a negative impact on water and soil quality. Flushing medications down the toilet, once thought to be the best method of drug disposal, is no longer recommended since even advanced municipal wastewater treatment systems cannot completely remove pharmaceutical compounds.
Get the Meds Out provides a convenient and environmentally safe way to clean out the medicine cabinet. Residents can take the pre-addressed and pre-paid envelopes home, fill them with their unwanted medicines and drop them into a regular mailbox. All envelopes are sent to the Maine Drug Enforcement Agency, where they will be sorted and sent for safe disposal. (The Maine DEA is the only agency authorized to receive controlled substances through the mail.)
In Kenosha County, west of the interstate, you can obtain mail-back envelopes at the Kenosha County Department of Human Services (Kenosha County Center, 19600 75th Street, Bristol).
East of the interstate, envelopes are available at the following locations: Pick N Save Pharmacy (5710 75th Street, Kenosha), Aurora Medical Center Kenosha (10400 75th Street, Kenosha), Good Value Pharmacy (3401 80th Street, Ste. 100, Kenosha), Kenosha County Health Department (8600 Sheridan Road, Kenosha), Good Value Pharmacy (9916 75th Street, Kenosha) Kenosha Visiting Nurses Association, Inc. & Affiliates (600 52nd Street, Ste 300, Kenosha).
For more information on the Get the Meds Out program, please visit: http://fyi.uwex.edu/pharma/get-the- meds-out-program/