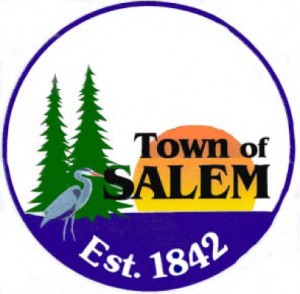 Salem will host a Holiday Vendor Fair at the Salem Town Hall, 9814 Antioch Road, Salem, on Saturday, Oct. 29.
Last year the town held Safe Trick or Treating and other activities for kids at the fair so moms and dads can shop.
There are still openings left for vendots.  If you are interested in an application send an email to cneuman@townofsalem.net or a letter to: Town of Salem, Attn: Crysti Neuman PO Box 443 Salem, WI 53168.
Cost for space is $25 per space and an item to put in a drawing. Exhibitors also are asked to bring along candy or goodies for the Trick or Treaters.
The proceeds from the table space help support the town's Santa Comes to Salem event in December, which will be Saturday, Dec. 3.
Home sale consultants please be aware that  one representative per product line will be allowed ( e.g. only one Pampered Chef).