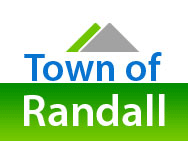 The Randall Town Board has approved spending $10,000 to repave the Randall Fire Station No. 1 parking lot.
The opportunity to do the work arose since the Town Board had earlier approved reconstruction of 93rd Street, where the station is located as well as a new pad in front of the station's bays. That work cost $564,000.
Supervisors said they felt having contractor  B.R. Amon & Sons of Elkhorn with equipment working on 93rd meant the quote was likely the best deal they could get.
"I don't think it's going to get any cheaper," said Supervisor Randy Kaskin. "It would be good to have it done."
The work passed 4-0 with Supervisor Rose Nolan absent  at a meeting Thursday.