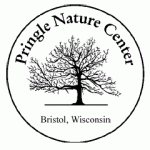 Pringle Nature Center, 9800 160th Ave. (Highway MB), Bristol, will be having a Teacher Naturalist Volunteer Training, Sept. 7 to 9.
Are you interested in nature and would love to share that curiosity with the next generation? Pringle Nature Center is offering training sessions for the classes it offers to school groups. Come for some or all of the sessions. Check out the center's website for the educational programs offered that might interest you.
Wednesday, Sept. 7: Kindergarten Programs 10:30 a.m.-11:30 a.m.; First Grade 1 to 2 p.m..
Thursday, Sept. 8: Second Grade 10 to 11:30 a.m.; Third Grade 1 to 2:30 p.m.
Friday, Sept. 9: Fourth Grade 10 to 11:30 a.m.; Fifth Grade 1 to 2:30 p.m.
Call 857-8008 for more information.