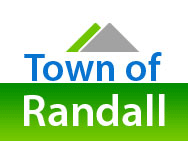 The Randall Town Board at a special meeting Wednesday evening tabled consideration of an appeal by former Supervisor Mark Halvey of an Ethics Committee decision regarding the campaign conduct of Supervisor Rose Nolan.
Town Chairman Bob Stoll suggested the tabling after he announced that Nolan was unable to attend the meeting due to health issues. He did not specify what those health issues were.
Halvey was present in the audience, as were members of the Ethics Committee.
The board decided to table the matter until another special meeting to be held Oct. 5 at 7 p.m.
Halvey said at the Ethics Board hearing that his complaint was based on a piece of Nolan campaign literature he received April 1, 2011. Incumbents Halvey and Nolan were running for re-election along with challengers Randy Kaskin and A.J. Johnson. Nolan and Kaskin won. Halvey said he felt parts of the letter were directed at him as the only other incumbent running for re-election. Some of the terms he objected to included some supervisors being "fatheads," some having their "masculinity challenged" and that some were "petty, vindictive tyrants."
The committee, in a split decision, found that Nolan was not specifically referring to Halvey in the campaign letter.
In considering the appeal, the Town Board will be able to:
Confirm the Ethics Committee findings.
Reverse a factual finding of the committee.
Modify a finding of the committee.
Send the findings back to the committee, which could gather further evidence or deliberate further.