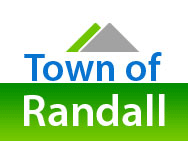 Randall's new town treasurer was introduced to the full Town Board at Thursday's regular board meeting.
Valerie Lass was named treasurer at the last Town Board meeting. She succeeds Carol Haas, who had filled the position for four years.
"Carol has done a wonderful job for us for four years and we will miss her, but we have great confidence in Val as well," said town Chairman Bob Stoll.