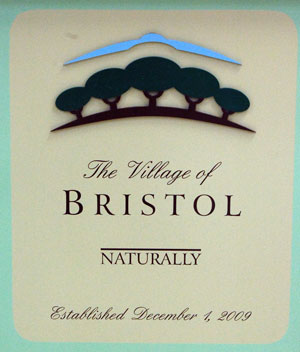 Bristol Village Board members discussed whether the village needs an ordinance regulating pawn shops.
The consensus was that it might be a something to consider for the future, but that any such law should not discourage the operation of secondhand stores that accept donations for their stock.
During his administrator report, village administrator Randy Kerkman said he had obtained a sample ordinance from Salem that the board could use as a means to gauge whether it would like to pursue its own ordinance.
Having an ordinance would allow the village to shut down shops that might be breaking the law, Kerkman said.
Unexpectedly, a discussion broke out.
Trustee Ruth Atwood said she does not want to see regulation adversely effect secondhand shops, which she said are being used by many people — even some you might not expect — in these rough economic times.
"I don't ewant to shut down this kind of thing when it's a down economy," Atwood
Trustee Bill Glembocki said he was much more concerned about pawn shops — which might be the target of people looking to liquidate stolen goods. He suggested leaving the regulation of secondhand stores and antique dealers out of the ordinance all together.
Though no pawn shop proposals are anticipated, Kerkman said passing an ordinance now would enable the enforcement tool to be used when needed.
But Trustee John McCabe expressed concern about passing unneeded ordinances.
"We sure are doing a lot of ordinance for a small village …," McCabe said.
Ultimately, the subject was deferred to an unspecified future meeting.