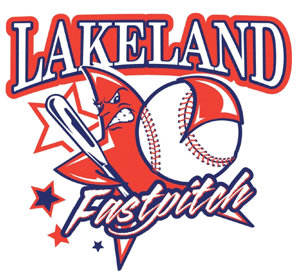 Lakeland Legends Fastpitch Travel Softball Try-Outs Tryouts will take place at Sorensen Field, located on  Highway 83 south of Highway 50, across from Hartnell Chevrolet. on Saturday, Aug. 20.
In case of rain or bad weather, tryouts will be held on Sunday, Aug. 21.
Schedule is:
Tryout times are as follows (Note: corrected from an earlier post — DH):
16U – 9 a.m.
14U – 10:30 a.m.
12U – noon
10U – 1:30 p.m.
Lakeland Legends is a newly developed travel softball program under the local softball league, Lakeland Little League. Travel team players will be given the opportunity to play in four to five tournaments starting in April and finishing in June. They will also play on a Lakeland League team for the 2012 season, which includes playing approximately 14 games in May and June. Practices and team building activities will begin and run throughout the winter months. The objective with the Legends Program is to fill the void between a recreational softball league and a full travel softball league. The team gives girls the opportunity to play at a higher level of competition while at the same time keeping travel and costs lower. Most tournaments are within a one hour drive of Lakeland's home fields.