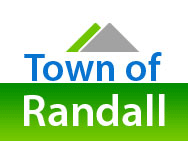 Randall will try again this year to sweep out long neglected curbs in the Nippersink neighborhood.
The Town Board had wanted to sweep the curbs last year, but eventually ran out of funds to tdo the work.
Town officials believe the maintenance may have never been done on the curbs. The result is accumulated weed growth and debris that hinders proper storm water flow.
The town most likely would contract with Twin Lakes for use of that village's sweeper at $125/hour. Supervisor Randy Kaskin estimated that the work would likely take a full day and would best be done this fall.
"I think it's time we take of the taxpayer's assets," said Supevisor Mike Halvorson.
The vote to do the work — if funds are available — was unanimous.