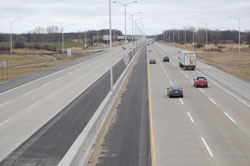 There's bad news coming from south of the border for Western Kenosha County commuters who work in Lake County and other points south.
The Illinois Tollway Authority is proposing a 35 cent increase at most toll stations as a way of funding a $12 billion capital plan.
Here's the whole plan. I don't see a lot of nearby improvements for your commuting coins there.