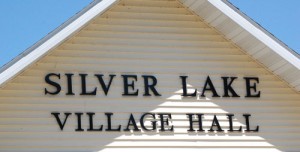 The Silver Lake Beautification Committee is conducting a Silver Lake Slogan Contest.
Participants are asked to create the winning slogan that describes Silver Lake as a great place to live or visit.
The winning slogan entrant will win a "Dining Out in Silver Lake" package that includes:
Breakfast at Scully's.
Lunch at Uncle George's.
Dinner at Binanti's Taste of Italy.
Fish Fry at the American Legion.
Ice Cream Cake at Dairy Queen.
Entries must be submitted to Silver Lake Village Hall. Deadline for submission is Sept. 1, 2011.