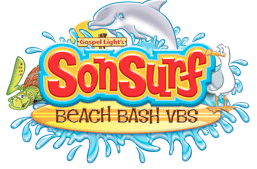 SonSurf Beach Bash Vacation Bible School will take place July 25  through July 29 from 5:30 to 8:30 p.m. at Westosha Lakes Church, 24823 74th St., Paddock Lake.
Cost is free! Vacation Bible School is for ages Pre-K through fifth grade.
Registration information can be found here. Register by July 7 to receive a free t-shirt.